About Mr Amit Amin
Consultant Foot & Ankle Surgeon
Orthopaedics
Sub-specialties: Foot and Ankle Conditions, Sports Injuries, Orthopaedics, Foot & Ankle, Bunions, Arthritis, Achilles Tendon Strain, Shockwave Therapy, Morton's Neuroma.
Mr Amit Amin is an internationally trained Foot & Ankle surgeon at OneWelbeck Orthopaedics.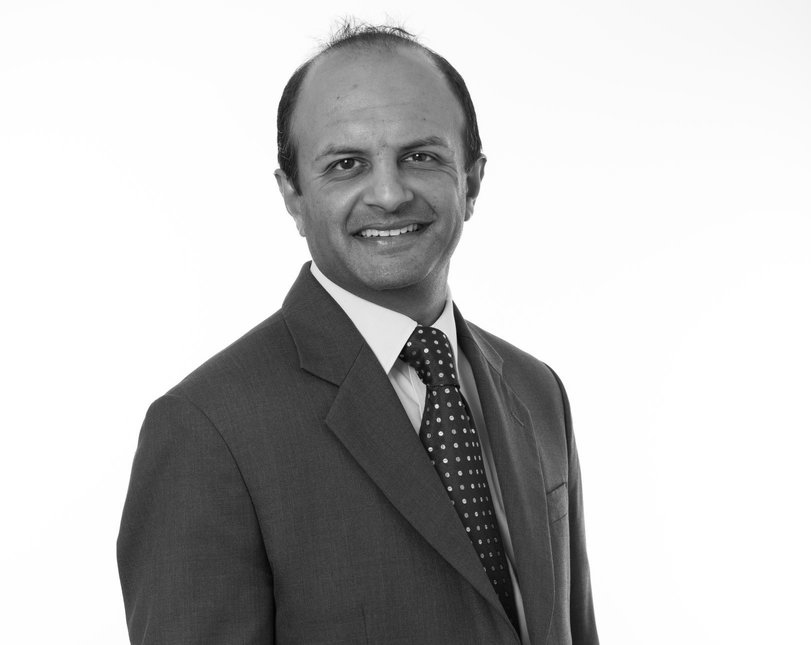 Mr Amit Amin is an internationally trained Foot & Ankle surgeon at OneWelbeck Orthopaedics.
Areas of Expertise
Mr Amin performs a range of treatments, including:
Forefoot surgery
Sports Surgery
Post traumatic reconstruction
Soft tissue ankle reconstruction
Minimally invasive surgery
Ankle fusion and replacement surgery.
Some of the most common conditions he treats are:
Big toe arthritis
Ankle arthritis
Sports injuries
Flat foot deformity
High ankle sprains
Ankle instability and impingement
Peroneal tendon dysfunction
Lisfranc injuries
Achilles tendon disorders
Second opinions on: complex forefoot problems, including failed bunion and toe surgery
Plantar Fasciitis
About Mr Amit Amin
Mr Amin is internationally trained in Foot and Ankle Surgery, having worked in Seattle, Baltimore and Toronto. He adopts a pragmatic and careful approach to clinical decision-making, working closely with physiotherapists, osteopaths, podiatrists and sports medicine colleagues to offer a holistic approach to the treatment of foot and ankle problems. Whilst offering a comprehensive foot and ankle service, Mr Amin in particular enjoys treating sports injuries.
Personal biography
Mr Amit Amin, MB ChB, MRCS, FRCS (Orth), is Consultant Orthopaedic Foot and Ankle Surgeon, who works purely in the independent sector. Amit begain his career as a Consultant at St George's Hospital.
London born and bred, Amit undertook his medical school training at the University of Manchester, qualifying in 1999. Amit continued as a junior doctor in Manchester for 18 months before heading back to London to begin his higher surgical training on the North East Thames London rotation.
During this time, he worked at London's most prestigious hospitals, including: Great Ormond St, The Royal London and The Royal National Orthopaedic Hospital. He was awarded the Certificate of Completion of Training (CCT) in Trauma and Orthopaedic Surgery in 2011.
Amit has sub-specialised in all aspects of Foot and Ankle Surgery, undertaking fellowships both at home and abroad. He first worked as a senior trainee on the specialist Foot and Ankle Unit at the Royal National Orthopaedic Hospital in Stanmore. Thereafter, Amit decided to travel to internationally renowned centres, to gain further invaluable clinical experience.
The first international stop was undertaken in Seattle, USA at Harborview Medical Center with Professor Sigvard Hansen. This was followed by a British Orthopaedic Foot and Ankle Society (BOFAS) Travelling Fellowship to Baltimore, USA working with the world-renowned Dr Mark Myerson.
Amit completed his specialist foot and ankle surgery training by spending a full year in Toronto, Canada with Dr Tim Daniels.
Additional Information
Memberships
British Orthopaedic Foot and Ankle Society
Royal College of Surgeon's of England
Research Highlights
Mr Amin has published over 20 peer reviewed articles, is a reviewer for the British Journal of Bone and Joint Surgery, and keeps up-to date by regularly attending the British and American Foot and Ankle Society meetings. He is also actively involved in both undergraduate and postgraduate education, and is on the faculty of a number of instructional courses.