A Morton's neuroma is one cause of metatarsalgia, a condition that causes pain in the ball of the foot. This pain is due to inflammation and subsequent thickening of the tissue that surrounds one of the nerves leading to the toes. The inflammation may be caused by irritation, trauma or increased loading of the nerve underneath the bones of the ball of the foot.
'Neuroma' means nerve tumour. 'Tumour' in this case simply means enlargement of the nerve and does not relate to a malignancy or cancer. Neuromas are often associated with inflammation of small fluid filled sacs (bursitis) that are present in the foot and act as cushions.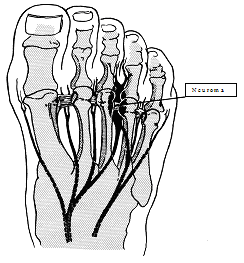 Figure 1. A neuroma between the third and fourth metatarsal heads.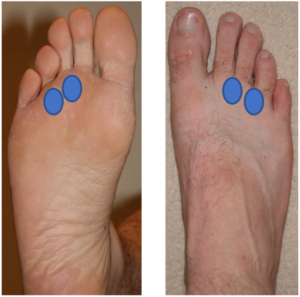 Figure 2. The blue circle indicates common places where pain is felt with a neuroma.