Patient Stories
Read about the experiences of some of our patients and their outcomes from care at OneWelbeck.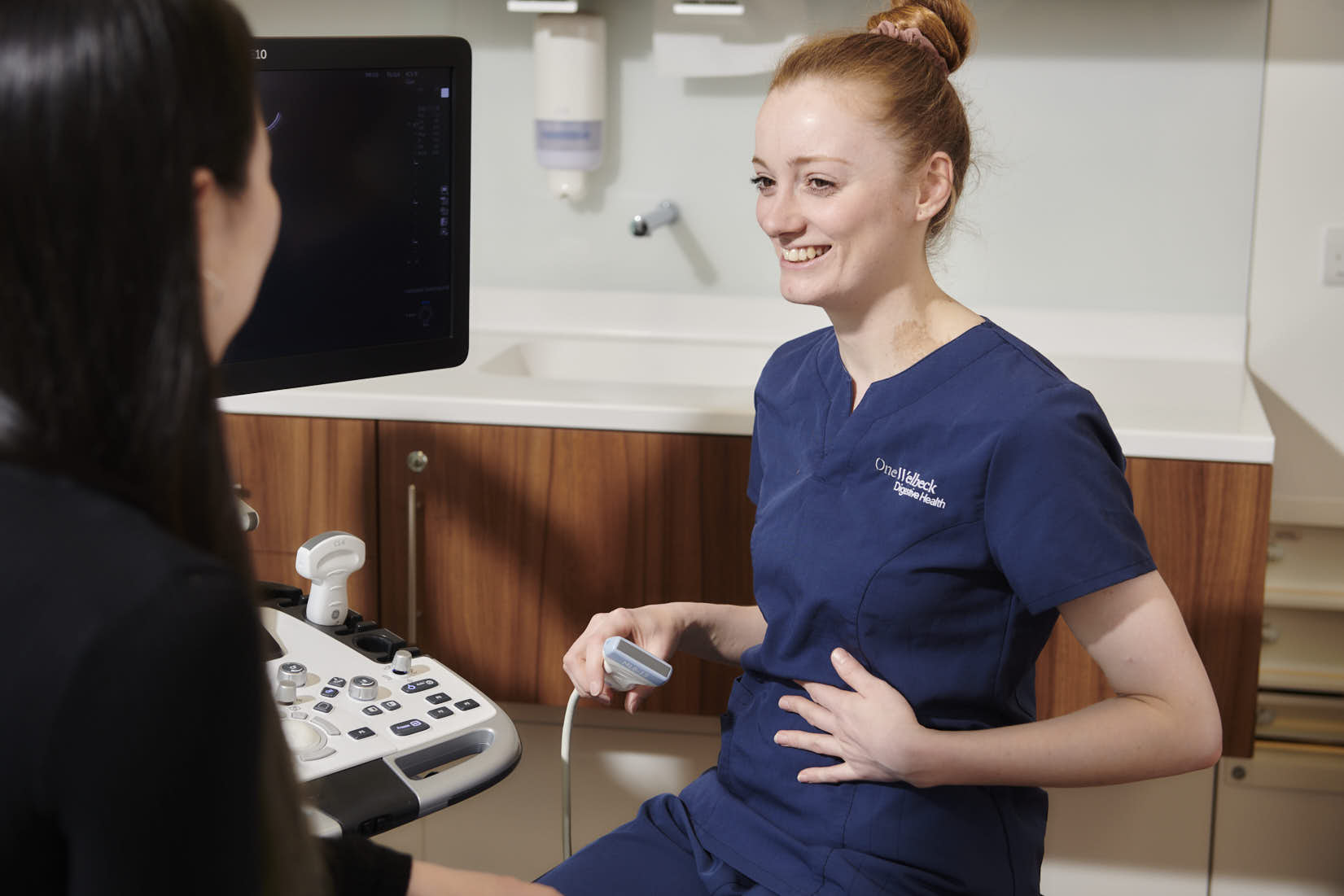 Neil's story -
Rafealo Procedure
Neil came to OneWelbeck seeking haemorrhoid treatment. Hear his experience and results of the Rafealo Procedure performed by Consultant Colorectal Surgeon, Mr Alex Von Roon.
Jason's Story -
Bubble Echocardiogram Investigation
Jason visited us back in March 2023, to have a bubble echocardiogram; a non-invasive diagnostic test used to identify the hole in his heart.
Jason's Story
Bubble Contrast Echocardiogram
"Last week I went back to the incredible team at OneWelbeck for my Bubble Echo; an ultrasound of my heart whilst they pump saline into me to see whether any bubbles travel from one side of my heart to the other (spoiler alert, we don't want them too!).
Just four weeks ago when they fitted the little umbrella device to close the hole in my heart, I never expected to be sat here with the positive news that not only has my heart accepted the foreign object, it's also sealed around it meaning that no bubbles moved from one side of my heart to the other when they did the bubble echo!
After the longest surface interval, I am finally cleared to submerge below the surface once again, I want to say a massive thank you to all my loved ones, the diving community, Midlands Diving Chamber and of course OneWelbeck for all the support and patching me up, getting me ready for the news I've been wanting to hear since the day I surfaced with DCI." Jason, March 2023
John's Story -
Pacemaker Surgery
John visited OneWelbeck Heart Health to undergo pacemaker surgery and shares how his new pacemaker has allowed him to take on new adventures.
"Here is a picture of a happy man at 2050m in the Dolomites celebrating his new pacemaker. I had not thought I would be able to walk in the mountains but here I am. I can never thank you enough." - John, July 2022
Jack's Story - ACL Reconstruction Treatment
Jack injured his knee during football causing pain and issues with straightening the knee. After a knee scan, diagnosis identified he had a tear in his meniscus. He then underwent ACL Reconstruction at OneWelbeck to trim the meniscus. Listen to Jack's testimonial regarding his ACL surgery and the care he received from Mr Deepu Sethi and the team, in order to get him back to doing the things he enjoys.
Amy's Story - PFO Closure Procedure
Amy, unfortunately, suffered a stroke, so after undergoing some diagnostic tests, it was discovered that a PFO closure could reduce the risk of further episodes. Listen to Amy's procedure journey as she undergoes this day-case procedure at OneWelbeck, performed by Dr Iqbal Malik.
"I just wanted to express my sincere appreciation, following my recent visit to your absolutely outstanding establishment/ hospital, OneWelbeck. From the very moment I arrived, the concierge, main reception, the "procedures reception" were all an absolute joy, I was immediately put at ease and I can honestly say that they were all so helpful and absolutely charming. Dr Matthew Banks and his team were just fantastic. Going into hospital for a procedure no matter how minor is never something at the top the list of enjoyable events, but I have to say that the entire experience was absolutely superb. I just knew that I was getting the very best of care from highly skilled and professional people of the highest standard."
Patient seen by Dr Matthew Banks at OneWelbeck Digestive Health
"We have been so impressed with every specialist. After years of being misdiagnosed and overmedicated from previous health professionals we have been so relieved to now be part of a brilliant team of caring professionals. It is also a breath of fresh air to meet Christopher (Chris) Cooper the front of house concierge on arrival every time. Chris makes each visit that much better with a wonderful smile and manner."
Patient seen at OneWelbeck Surgery Centre
"Welcome was wonderful from man on door to receptionist on ground floor, putting me at ease and guiding me to the correct departments. All staff thereafter went above and beyond to make my examinations as comfortable as possible and I would recommend to any patient that this is the place for any medical examination. Well done Welbeck for creating this environment."
Patient seen at OneWelbeck Imaging & Diagnostics