About Dr Evangelos Russo
Consultant Gastroenterologist
Digestive Health
Sub-specialties: Therapeutic Colonoscopy, Inflammatory Bowel Disease, Gastroenterology, Irritable Bowel Syndrome, Acid Reflux, Investigation and Management of Reflux, Advanced Polypectomy, Capsule Endoscopy, Colonoscopy, Gastroscopy, Dyspepsia, Abdominal Pain, Constipation, BRAVO Endoscopy.
Dr Russo performs a wide portfolio of endoscopic procedures, including diagnostic and therapeutic gastroscopy and colonoscopy. His research is focused on inflammatory bowel disease and microscopic colitis. Initial consultation from: £280 Follow-up consultation from: £200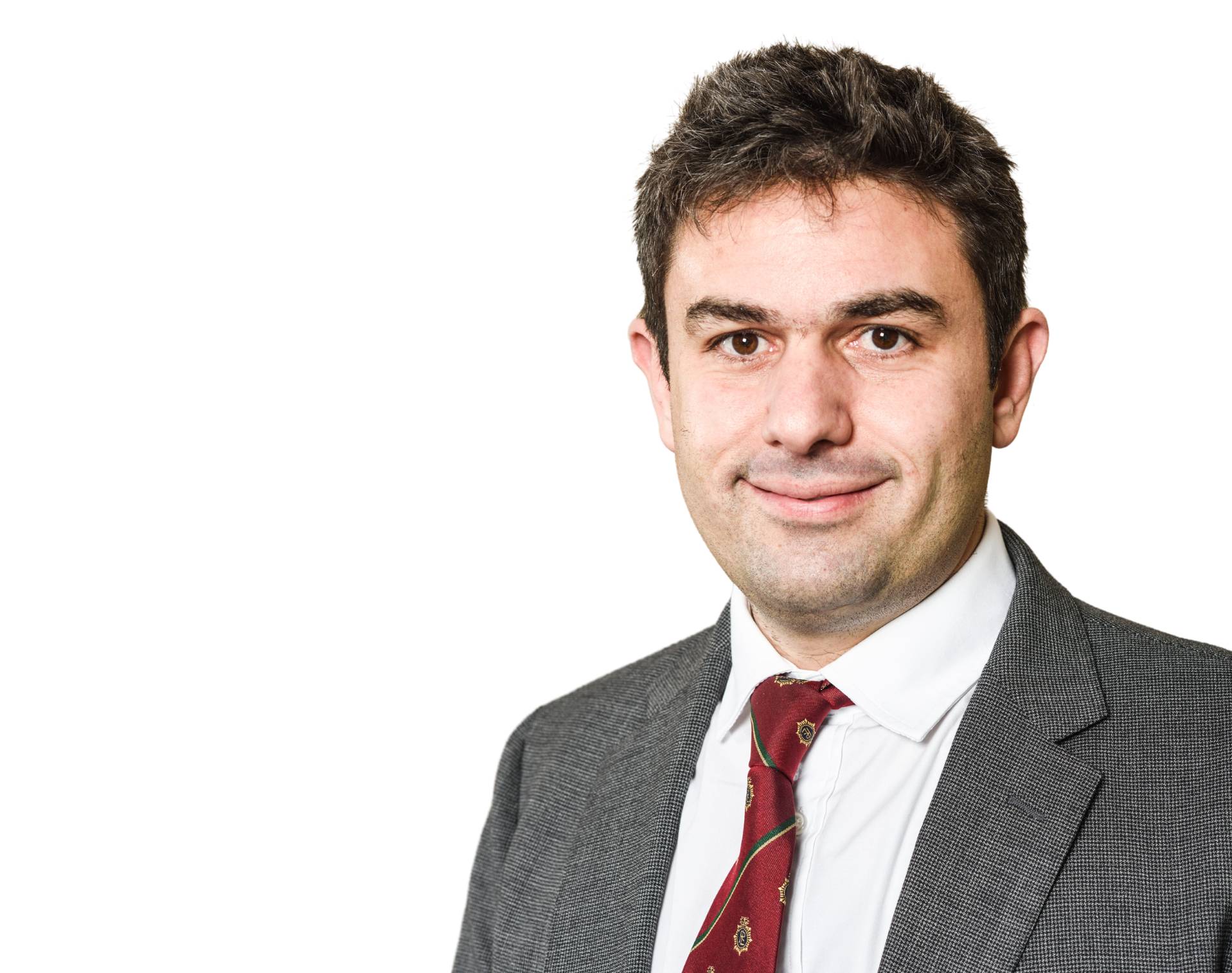 Areas of Expertise
Dr Russo performs a range of treatments, including:
Diagnostic and therapeutic endoscopy
Complex polypectomy
BRAVO capsule
Some of the conditions he commonly treats are:
About Dr Evangelos Russo
Dr Evangelos Russo is a consultant gastroenterologist and Partner at OneWelbeck, specialising in therapeutic colonoscopy and inflammatory bowel disease. He is also an honorary clinical lecturer at Imperial College London. Dr Russo has a particular research interest in inflammatory bowel disease and has contributed to a number of scientific papers on the subject.
He previously completed his specialist training in north west Thames, and a PhD degree at Imperial College London with a focus on Inflammatory Bowel Disease. He has a strong interest in colonoscopy and polypectomy and is a core member of the lower GI cancer multidisciplinary team. He has a wide portfolio of endoscopic procedures, including diagnostic and therapeutic colonoscopy and polypectomy, diagnostic and therapeutic gastroscopy, BRAVO pH monitoring as well as endoscopic full-thickness resection.
In addition to endoscopy, his other clinical interest is in inflammatory bowel disease as well as microscopic colitis, a common but often under-diagnosed cause of chronic diarrhoea. He also has wide experience in the investigation and management of a wide range of GI conditions including abdominal pain, dyspepsia and reflux, change in bowel habit, GI bleeding and irritable bowel syndrome.
Dr Evangelos Russo partnered with OneWelbeck in 2018 to collaboratively develop the OneWelbeck Digestive Health Centre.
Reviews
Additional Information
Memberships
European Society of Gastrointestinal Endoscopy
United European Gastroenterology
British Society of Gastroenterology
Royal College of Physicians
Book an appointment
Book a consultation
Choose from available days
Dec 2023
MON
TUE
WED
THU
FRI
SAT
SUN
Appointments available on this day
Click any unavailable day to check availability with similar consultants
Dr Russo performs a wide portfolio of endoscopic procedures, including diagnostic and therapeutic gastroscopy and colonoscopy. His research is focused on inflammatory bowel disease and microscopic colitis. Initial consultation from: £280 Follow-up consultation from: £200