About Professor Shakeel Saeed
Consultant Neurotologist & Skull Base Surgeon
ENT
Sub-specialties: Hearing, Ear Nose and Throat, Tinnitus, Cochlear Implants.
Professor Shakeel Saeed is a Consultant Neurotologist & Skull base surgeon OneWelbeck ENT.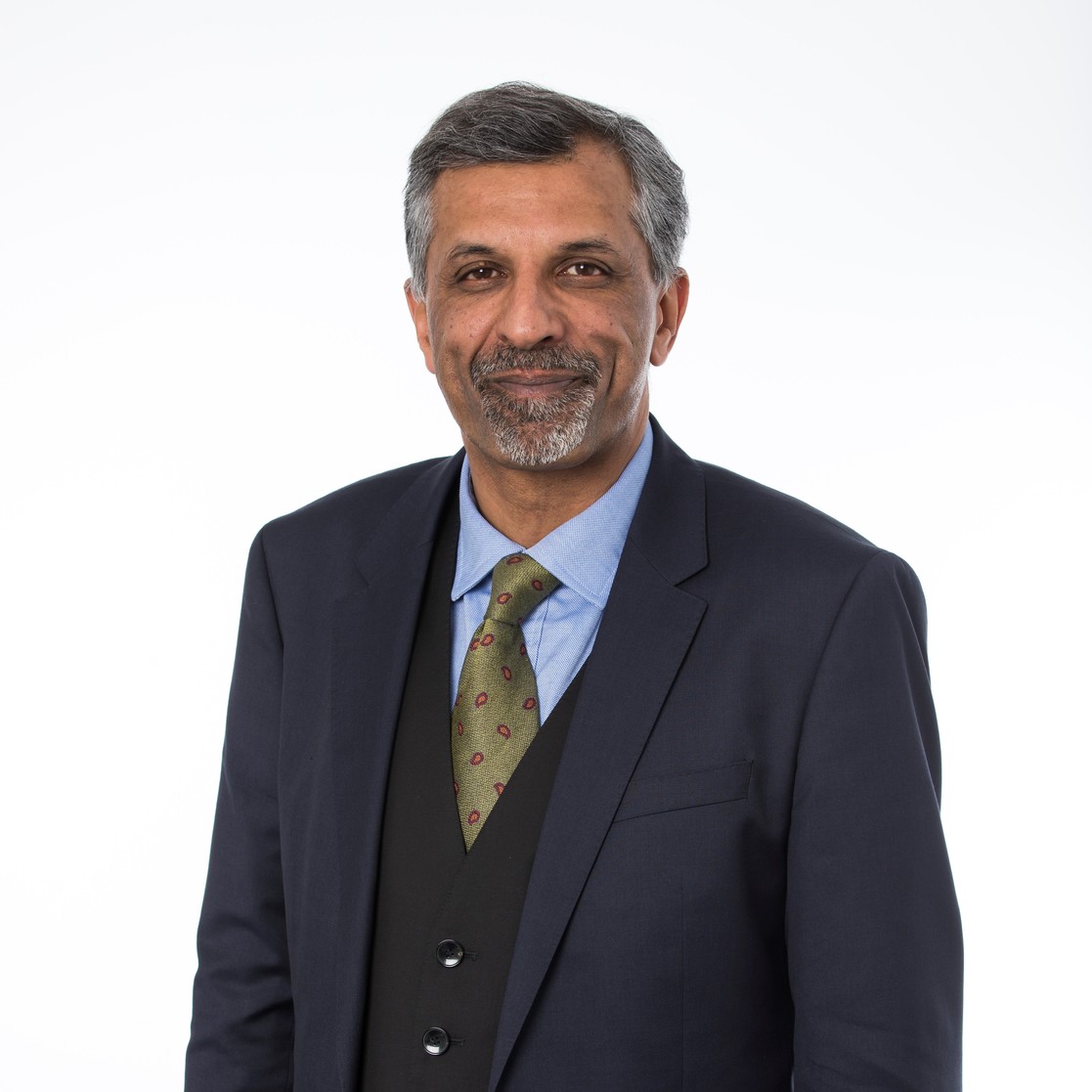 Professor Shakeel Saeed is a Consultant Neurotologist & Skull base surgeon OneWelbeck ENT.
Areas of Expertise
Professor Shakeel Saeed treats various conditions including the following:
Vestibular schwannoma – (acoustic neuroma)
Glomus tumour
Otosclerosis
Facial nerve tumours
Superior semicircular canal dehiscence
Benign Positional Vertigo
Neurotology
Facial palsy
Some of the treatments and procedures Professor Shakeel Saeed offers are:
Skull base surgery
Acoustic neuroma surgery
About Professor Shakeel Saeed
Shakeel Saeed is Professor of Otology and Neuro-Otology at University College London, based at the Ear Institute. This is one of only two University Chairs in this field in the UK and historically the oldest. As a Consultant ENT and Skullbase surgeon with over 20 years of experience, Professor Saeed has super-specialised in helping adults, children or infants with all conditions and diseases of the ear. Professor Saeed has worked both in the NHS and private sectors firstly in Manchester and then for the last decade in London.
Professor Saeed graduated from King's College, London in 1985, he was awarded Doctorate thesis in 2003. He was  Consultant ENT and skull base surgeon in Manchester 1999-2008.
Professor Saeed has been the Divisional Clinical Director (DCD) of the Royal National Throat, Nose and Ear since July 2012. He has drawn on his leadership and communication resources during the critical planning of and move to the new ENT Hospital on the main UCLH campus in September 2019 and implementation of the new UCLH electronic health record system in April 2019.
In 2018, through pan-European peer recognition of his research, educational and clinical contribution to Otology, Professor Saeed was elected President of the European Academy of Otology and Neurotology 2018-2020. This highly prestigious position means he can spearhead European Otology and deliver the EAONO conference in September 2020 in London thereby showcasing UK and International otological research and clinical practice to established and aspiring Otologists.
Professor Saeed is also a teacher and Professor based at the University College London Ear Institute, The Royal National Throat Nose and Ear Hospital and National Hospital for Neurology and Neurosurgery, London. As Lead for Medicine and Clinical Trials Group for UCL Ear Institute, his areas of research and clinical trials are directly relevant to the clinical problems with which his patients present.  His training is in areas that are relevant to current clinical problems. He supervises various PhD students.  Professor Saeed runs a Masters programme in hearing, balance, facial nerve and skull base disorders at University College London Ear Institute with numerous national and international students graduating over the last 10 years.
Professor Saeed has extensive experience in lateral skull base surgery and implantation otology, providing the leading UK opinion in this field. He has performed:
Over 2000 complex ear surgeries
Over 400 cochlear implant surgeries
Over 500 vestibular schwannoma (acoustic neuroma) and other skull base surgeries
24 auditory brainstem implant surgeries (adults and children)
Additional Information
Memberships
President of the European Academy of Otology and Neurotology 2018-2020
President of the Royal Society of Medicine, Section of Otology 2013-2014
President of the British Skullbase Society 2013-2015
President of the British Society of Academic Otorhinolaryngology 2011-2016
Vice-President of the British Cochlear Implant Group 2011-2015
Chairman of the BACO 2015 Academic committee
Collegium Oto-Rhino-Laryngologicum Amicitiae Sacrum (by nomination)
Administrative Advisory Board of JIAO
Qualifications
July 1985 – M.B.,B.S. (King's College, London)
July 1989 – F.R.C.S. (Edinburgh, General Surgery)
April 1990 – F.R.C.S. (London, Otorhinolaryngology)
April 1995 – Intercollegiate F.R.C.S. (England, Otorhinolaryngology)
April 1996 – Accreditation in Otorhinolaryngology
December 2002 – M.D. University of Manchester (Gold medal)
Research Highlights
Professor Saeed is active in otological research and peer review, having been involved in over 110 peer-reviewed publications and over 250 presentations and scientific meetings, nationally and internationally.
Professor Saeed is a Principal Investigator on a range of clinical trials as part of his commitment to seek solutions to the challenging ear problems his patients face. His research interests include:
The current first in humans REGAIN trail exploring a novel drug injected behind the ear drum for hearing restoration
Trials of surgical techniques and outcomes in lateral skull base surgery and cochlear implantation
The genetics of otosclerosis
Discovery science in cochlear implants, vestibular regeneration
Facial palsy and enhancing outcomes of surgery
He is also a sub-theme lead for the prestigious UCL/UCL Biomedical Research Centre hearing loss theme.
Professor Saeed has been widely published in journal articles and book chapters. He has also secured over five million pounds of grant income over the last 10 years to support his key areas of clinical and science research.