About Mr Khalid Ghufoor
Consultant ENT Surgeon
ENT
Sub-specialties: Ear Nose and Throat, Laryngology, Sleep Disorders, Sleep Apnea, Endocrine Surgery, Voice Disorders, Dysphagia, Head and Neck Cancer, Salivary Gland Disease, Tonsil/Adenoid Disorders, Hearing Loss, Otitis Media, Glue Ear, Nasal Polyps, Airways Diseases, Otolaryngology, Speech Disorders, Neck Lumps, Surgical Oncology, Thyroid Surgery, Parotid Surgery, Endoscopic Sinus Surgery, Microsurgery, Tracheal Surgery, Head and Neck Surgery.
Mr Khalid Ghufoor is a Consultant in Laryngology and Head and Neck Surgery at OneWelbeck ENT.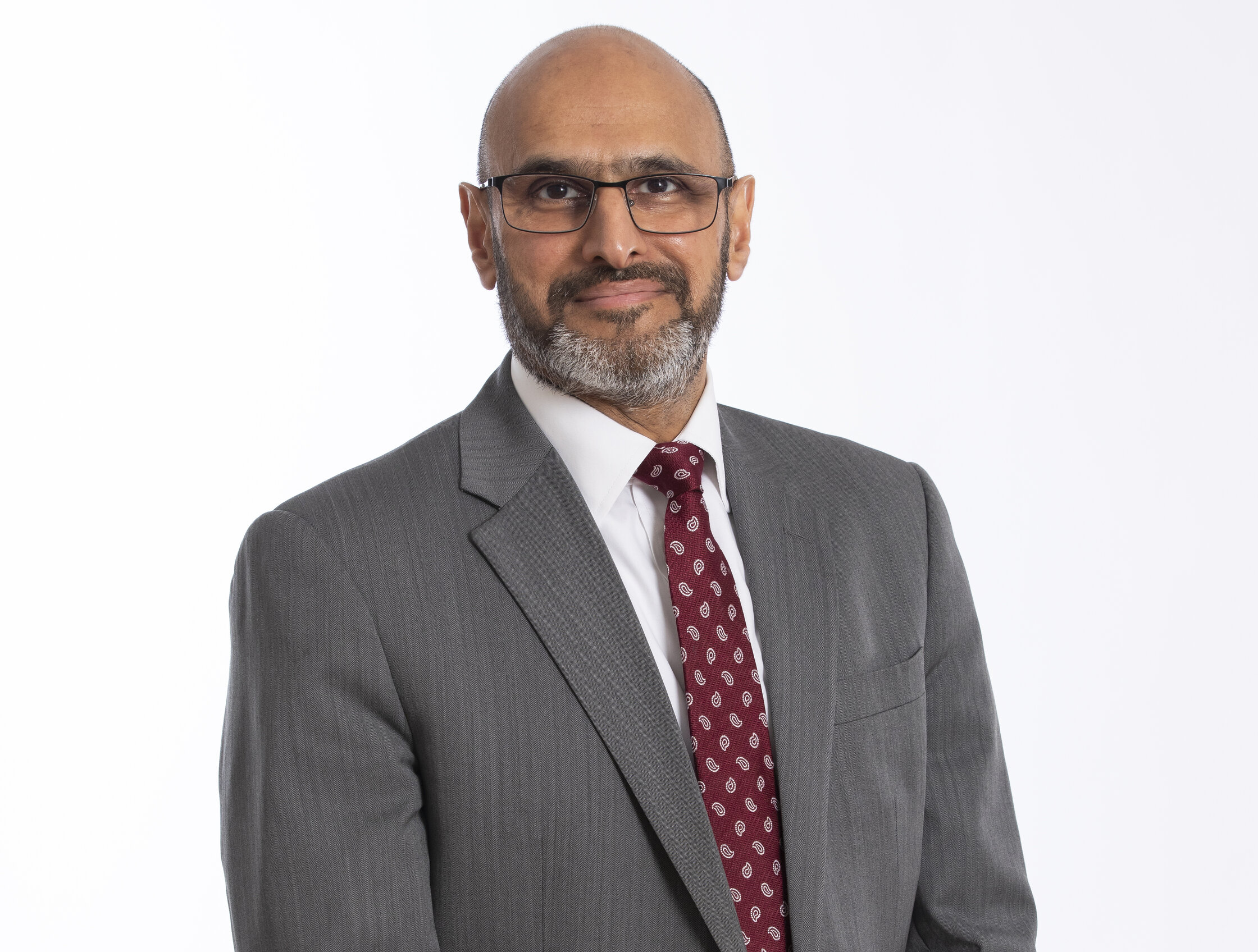 Mr Khalid Ghufoor is a Consultant in Laryngology and Head and Neck Surgery at OneWelbeck ENT.
Areas of Expertise
Mr Khalid Ghufoor treats various conditions including the following:
Dysphagia
Head and neck cancer
Sleep Disorders /apnoea
Paediatric ENT
Tonsil/adenoid disorders
Chronic suppurative otitis media
Glue ear
Rhinology (nasal disorders)
Airways (difficult)
Otolaryngology
Speech disorders
Neck pain
Some of the treatments and procedures Mr Ghufoor offers are:
Surgical oncology
Head and neck surgery (oral-maxillo-facial)
Thyroid surgery
Parotid gland surgery
Sinus procedures including endoscopic sinus surgery
Tracheal surgery
About Mr Khalid Ghufoor
Mr Khalid Ghufoor MBBS BSc FRCS FRCS (ORL-HNS) is a Consultant Otolaryngologist and Head & Neck Surgeon specialising in laryngology, salivary gland and thyroid surgery. He is a Consulting Surgeon at The Royal London, The Royal National Throat Nose and Ear, and University College Hospitals in London. He is an Honorary Senior Lecturer at Queen Mary Westfield College and University College London. Mr Khalid Ghufoor graduated from the University of London in 1990 and undertook his training in Medicine at The Royal London Hospital where he received the Charrington Prize in anatomy.
He initially trained in General Surgery, achieving his Fellowship of the Royal College of Surgeons in 1995. He trained in the North Thames ENT Training Programme, working in several centres including St. Mary's Hospital, Charing Cross Hospital, The Royal National Throat Nose & Ear Hospital, and St. Bartholomew's Hospital. During his training he developed specialist skills in minimal access surgery for cancers of the larynx, pharynx and oral cavity. He also worked in the skull base centre at the National Hospital for Neurology and Neurosurgery. He obtained the Intercollegiate Fellowship in Otolaryngology (FRCS ORL-HNS) in 2000
Mr Khalid Ghufoor has been a consultant in ENT head and neck surgery since 2002. He is Clinical Director of Head and Neck cancer surgery at UCL since 2018. Since 2016, he has been the ENT network service lead for Barts Health. He was the head of ENT service at The Royal London Hospital in 2009 and 2015. He is also the ENT Training Programme Director for North Thames, and has been a Clinical Tutor at The Royal College of Surgeons of England.
Mr Ghufoor's primary interest lies in Head and Neck Cancer Surgery but he continues to maintain a general adult and paediatric ENT practice. He has a specialist interest in minimal access surgical techniques for dealing with cancers of the head and neck, particularly transoral microscopic laser and robotic surgery. He has been performing surgery through micro incisions to minimise scars in the head and neck area. He has a large practice in throat problems, sleep apnoea and snoring, voice disorders, thyroid and salivary glands.
Mr Khalid Ghufoor is a senior member of the multidisciplinary team in Head and Neck cancer. He has been performing transoral surgery for 20 years and has an extensive practice in laser and robotic surgery and uses this to not only treat cancer, but also airway obstruction including sleep apnoea.
He has recently set up a specialised multidisciplinary team and service to deal with both professional voice and swallowing disorders, with state-of-the-art diagnostics and treatment for the benefit of private patients.
Additional Information
Memberships
ENT UK
Royal College of Surgeons England
British Laryngological Association
Royal Society Medicine
BMA
MPS
Awards
Barts and the London Charity Award for anterior skull base stealth system 2016
Barts and the London Charity Award for dysphagia stack system, 2016
Barts and the London Charity Award for advanced Laryngology, 2017
Thames Deanery Award for Temporal bone simulator, 2010
MRC Research Grant, 1986
Charrington Prize Anatomy- The Royal London Medical College 1985
Research Highlights
Research Interests
Mr Ghufoor has research interests in transoral cancer surgery, laryngotracheal stenosis and robotic surgery for tumours and airway obstruction.
Minimal access head and neck oncologic resections, Transoral laser and Transoral robotic surgery
Airway obstruction including obstructive sleep apnoea refractory to CPAP
Management of dysphagia and swallowing disorders.
The management of complex voice and airway obstructive disorders
He has published 60 original peer reviewed research articles and 12 book chapters. He lectures nationally and internationally and is a director of the North East London Training programme in ENT.