About Dr Timothy Beale
Consultant Radiologist
ENT
Sub-specialties: Head, Neck, ENT, Head and Neck Radiology, Radiology, Ear Nose and Throat.
Dr Timothy Beale is a Consultant Radiologist at OneWelbeck ENT.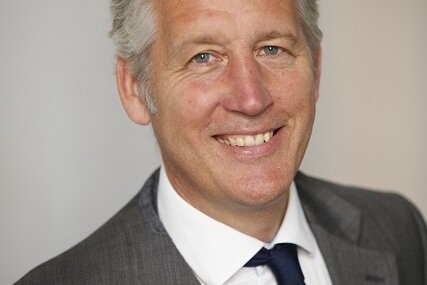 Dr Timothy Beale is a Consultant Radiologist at OneWelbeck ENT.
Areas of Expertise
Dr Timothy Beale treats various conditions including the following:
Head and Neck Cancer
Salivary
Skull base
Some of the treatments and procedures he offers are:
Neck ultrasound
Sinonasal imaging
About Dr Timothy Beale
Dr Timothy Beale has been a full time consultant Head and Neck Radiologist since 1998 and has performed over 20,000 head and neck ultrasounds and 6000 FNA cytology and biopsies with >95% adequacy rate. His practice covers all aspects of CT, MRI and ultrasound of the head and neck region with particular interest in head and neck malignancy, imaging of deafness, skull base and sinonasal imaging, salivary pathology and head and neck ultrasound.
Additional Information
Memberships
Fellow of the Royal Colleges of Surgeons
Fellow of the Royal College of Radiologists
Fellow European Society Head and Heck Radiologists and current committee member
President British Society Head and Neck Imaging 2012
Head and Neck specialist interest group lead Royal College Radiologist 2012
Congress President ESHNR BSHNI BSDMFR 27-29 Sept 2018 London UK
RCR lead head and neck for 'make better use of radiology' (MBUR) 7th Edition
Chairman Head and Neck Scientific Committee ECR 2020
Research Highlights
Dr Beale has over 50 peer reviewed papers and has published a number of book chapters on diverse areas of head and neck imaging. He lectures widely in the major UK and European radiology conferences.
He has been involved in the following European position paper and WHO position papers:
European position paper in diagnostic tools in rhinology 2019
Radiology Advisor European position paper on sinonasal anatomy 2014.
Radiology Advisor European position paper on endoscopic management of tumours of the nose, paranasal sinuses and skull base 2010
Pathology and Genetics of Head and Neck Tumours (WHO guidelines)
He also acts as reviewer/radiology advisor/editor for the following journals:
Journal of Laryngology and Otology
European Radiology
Neuroradiology
Cochlear Implant International
British Journal of Radiology
Acta Radiologica