About Dr Justin Roe
Consultant in Speech and Language Therapy
ENT
Sub-specialties: Laryngology, Head, Neck, Speech and Language Therapy, Ear Nose and Throat.
Dr Justin Roe is a Consultant in Speech and Language Therapy at OneWelbeck ENT.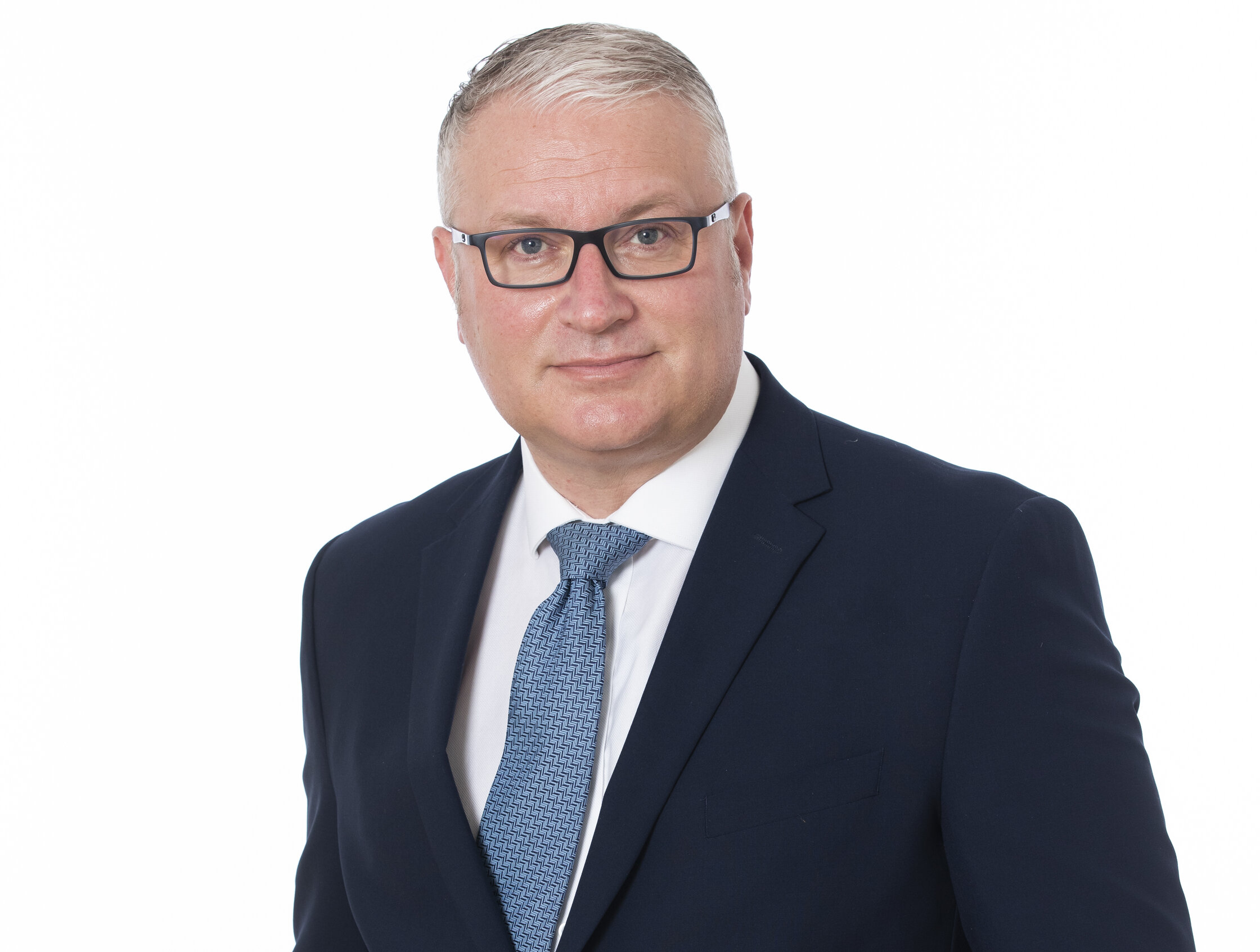 Dr Justin Roe is a Consultant in Speech and Language Therapy at OneWelbeck ENT.
Areas of Expertise
Dr Justin Roe treats various conditions including the following:
Airway stenosis
Head and Neck Cancer
Some of the treatments and procedures he offers are:
Flexible Endoscopic Evaluation of Swallowing; (FEES)
Videofluoroscopy (Modified Barium Swallow)
Swallowing rehabilitation
Voice rehabilitation
About Dr Justin Roe
Dr Justin Roe is a Consultant Speech and Language Therapist specialising in voice, airway, and swallowing disorders as well as the assessment and rehabilitation of problems resulting from head and neck cancer and its treatment. He also has extensive experience in supporting people diagnosed with lung and other cancers with voice and swallowing difficulties.
He is the Joint Head of the Department of Speech, Voice and Swallowing at the Royal Marsden NHS Foundation Trust and the Clinical Service Lead at the National Centre for Airway Reconstruction/Ear, Nose and Throat Service at Imperial College Healthcare NHS Trust.
He has contributed to many key policy and position papers, acting as an expert adviser to a number of organisations, including National Institute for Clinical Excellence, Macmillan and NHS England and serves on the Clinical Oversight Group for RM Partners West London Cancer Alliance. Additionally, he was elected as a Council member for the British Association of Head and Neck Oncologists in 2019 and the British Laryngological Association in 2020.
Dr Roe was awarded a PhD from the Institute of Cancer Research in London, after evaluating functional and quality of life outcomes following treatment with intensity-modulated radiotherapy (IMRT) in people diagnosed with head and neck cancer. He holds an honorary academic appointment in the Department of Surgery and Cancer at Imperial College London and actively participates in a number of high-profile Cancer Research UK and National Institute for Health Research portfolio studies. He has published over 50 peer reviewed papers, articles, national guidelines, book chapters, and invited reviews.
Additional Information
Memberships
British Laryngological Association (Council Member)
British Association of Head and Neck Oncologists (Council Member)
United Kingdom Swallowing Research Group (Committee Member)
Dysphagia Research Society
Institute of Leadership and Management
RCSLT Clinical Excellence Network in Head & Neck Oncology
Qualifications
BA(Hons) Humanities (Major in Psychology) – Thames Valley University (now University of West London)
Diploma Therapeutic Hypnosis and Psychotherapy – National School for Hypnosis and Psychotherapy
Post Graduate Diploma in Clinical Communication Studies – City University London
MSc (with Distinction) in Speech and Swallowing Research – Newcastle University
PhD in Radiation Oncology and Dysphagia in Head and Neck Cancer – Institute of Cancer Research, London
Awards
Newcastle University Vice-Chancellor's Education Excellence – Awarded 2021
IWantGreatCare Certificate of Excellence for Patient Care – Awarded 2018 & 2019
Fellowship of the Royal College of Speech and Language Therapists – Awarded October 2018
Imperial Health Charity/ Imperial NIHR Biomedical Research Centre Post-Doctoral Research Fellowship – Awarded March 2018
Patricia McGregor Travelling Fellowship – Awarded by the NIHR Biomedical Research Centre at The Royal Marsden NHS Foundation Trust and The Institute of Cancer Research – Awarded June 2017
Giving Voice Award – Awarded by the Royal College of Speech and Language Therapists, London – Awarded September 2016
Head and Neck Cancer Alliance Award – Awarded by the Dysphagia Research Society – Awarded June 2016
Research Highlights
Full details of publications can be accessed here. Recent peer-reviewed publications include:
Rouhani, M., Morley, I., Lovell, L., Roe, J., Devabalan, Y., Bidaye, R., Sandhu, G. and Al-Yaghchi, C. (2021) Assessment of swallow function pre and post- endoscopic CO2 laser medial arytenoidectomy: a case series Clinical Otolaryngology DOI: 10.1111/coa.13896
Brady, G, Leigh-Doyle, L, Riva, F, Kerawala, C and Roe, J (2021) Speech and swallowing outcomes following surgical resection with immediate free tissue transfer reconstruction for advanced osteoradionecrosis of the mandible following radiation treatment for head and neck cancer Dysphagia DOI: 10.1007/s00455-021-10375-4
Brady, G, Leigh-Doyle, L, Riva, F, Kerawala, C and Roe, J (2021) Early Post-operative Feeding: An Investigation of Early Functional Outcomes for Oral Cancer Patients Treated with Surgical Resection and Free Flap Reconstruction Dysphagia DOI: 10.1007/s00455-021-10363-8
Clunie, G., Anderson, C., Hughes, C., Savage, M., Roe, J.W.G., Sandhu, G., McGregor, A. and Alexander, C.M. (2021) "A Major Quality of Life Issue": A Survey-Based Analysis of the Experiences of Adults With Laryngotracheal Stenosis with Mucus and Cough The Annals of Otology, Rhinology, and Laryngology DOI: 10.1177/00034894211050627
Brady, G., Ashforth, K., Cowan-Dickie, S., Dewhurst, S., Harris, N., Monteiro, A., Sandsund, C. and Roe, J. (2021) An evaluation of the provision of oncology rehabilitation services via telemedicine using a participatory design approach Supportive Care in Cancer DOI 10.1007/s00520-021-06552-8
Haywood, M., Lovell, L., Roe, J.W.G., Clunie, G., Sandhu, G., Al-Yaghchi, C. (2021) Perioperative instrumental swallowing evaluation in adult airway reconstruction: A retrospective observational cohort study Clinical Otolaryngology DOI: 10.1111/coa.13820
Lovell, L., Clunie, G., Al-Yaghchi, C., Roe, J.W.G. and Sandhu, G. (2021) Laryngeal Sarcoidosis and Swallowing: What Do We Know About Dysphagia Assessment and Management in this Population? Dysphagia DOI: 10.1007/s00455-021-10305-4
Loizidou, A., Tatla, T., Harvey, I., Abibula, M., Roe, J., Sethi, N. and Schilder, A. (2021) COVID-VU an ENT UK National Survey of Flexible Nasendoscopy in the Upper Aerodigestive Tract Amidst the COVID-19 Pandemic DOI: 10.21203/rs.3.rs-673407/v1
Clunie, G., Belsi, A., Roe, J.W.G., Alexander, C., Sandhu, G. and McGregor, A. (2021) Not Just Dyspnoea: Swallowing as a Concern for Adults with Laryngotracheal Stenosis Undergoing Airway Reconstruction Dysphagia DOI: 10.1007/s00455-021-10287-3
Schache, A., Kerawala, C., Ahmed, O., Brennan, P.A., Cook, F., Garrett, M., Homer, J., Hughes, C., Mayland, C., Mihai, R., Newbold, K., O'Hara, J., Roe, J., Sibtain, A., Smith, M., Thavaraj, S., Weller, A., Winter, L., Young, V. and Winter, SC (2021) British Association of Head and Neck Oncologists (BAHNO) standards 2020 J Oral Pathol Med DOI:10.111/jop13161
Clunie, G, Roe, J., Alexander, C., Sandhu, G. and MacGregor, A. (2020) Voice and swallowing outcomes following airway reconstruction in adults: a systematic review, The Laryngoscope 131(1): 146-157
Starmer, H.M., Arrese, L., Langmore, S., Ma, Y., Murray, J., Patterson, J., Pisegna, J., Roe, J., Tabor, L. and Hutcheson, K. (2021) Adaptation and Validation of the Dynamic Imaging Grade of Swallowing Toxicity for Flexible Endoscopic Evaluation of Swallowing: DIGEST™-FEES Journal of Speech, Language, and Hearing Research DOI: 10.1044/2021_JSLHR-21-00014
Rouhani, M.J., Clunie, G., Thong, G. Lovell, L., Roe, J., Ashcroft, M., Holroyd, A., Sandhu, G. & Al-Yaghchi, C. (2020) A prospective study of voice, swallow and airway outcomes following tracheostomy for COVID 19 The Laryngoscope ISSN:0023-852X
Murphy, J.L., Munir, F., Davey, F., Miller, L., Cutress, R., White, R., Lloyd, M., Roe, J., Granger, C., Burden, S., Turner, L., 2020, The provision of nutritional advice and care for cancer patients: a UK national survey of healthcare professionals, Supportive Care in Cancer, ISSN:0941-4355
Patterson, JM, Govender, R., Roe, J.W.G., Clunie, G.M., Murphy, J., Brady, G.C., Haines, J., White, A. and Carding, P.N. (2020) COVID-19 and ENT SLT/Laryngology services, workforce and research in the United Kingdom International Journal of Language and Communication Disorders 55:806-817
Brady, G.C. and Roe, J.W.G. Whose service is it anyway? Patients as co-designers to improve dysphagia care pathways SIG 13 Perspectives on Swallowing and Swallowing Disorders (Dysphagia). doi.org/10.1044/2020_PERSP-19-00177
Rotman, A., Lovell, L., Roe, J., Ashcroft, M., Holroyd, A., Al-Yaghchi, C. and Sandhu, G. (2020) The role of the multidisciplinary team in laryngology and airway – the Charing Cross Experience ENT & Audiology News 29(2) MAY/JUN
Brady, G.C., Hardman, J., Paleri, V., Harrington, K.J. and Roe, J.W.G. (2020) Changing paradigms in the treatment of residual/ recurrent head and neck cancer: implications for dysphagia management Current Opinion in Otolaryngology, Head and Neck Surgery 28: 165-171
Hardman J, Liu Z, Brady G, Roe J, Kerawala C, Riva F, Clarke P, Kim D, Bhide S, Nutting C, Harrington K, Paleri V, (2020), Transoral robotic surgery for recurrent cancers of the upper aerodigestive tract-Systematic review and meta-analysis, Head and Neck 42: 1089-1104
Dawson C, Roe J, Starmer H, Brady G, Nund R, Coffey M, Govender R, Patterson JM, Nankivell P, Topping A, Sharma N, Parmar S, Elkington C, Merrit M, Stanbury D, Pracy P, (2020), Patient advocacy in head and neck cancer: Realities, challenges and the role of the multi-disciplinary team., Clinical Otolaryngology 45: 437-444
Lovell, L, Clunie, G, Lobeck, E. and Roe, J. (2020) What is the SLT's role in supporting adults diagnosed with airway stenosis? RCSLT Bulletin Feb: 16-18
Brady, G.C., Goodrich, J. and Roe, J.W.G. (2020) Using experience-based co-design to improve the pre-treatment care pathway for people diagnosed with head and neck cancer Support Care Cancer Vol:28, Pages:739-74
Nund R.L., Brown, B., Ward, E.C., Maclean, J., Roe, J.W.G., Patterson, J.M. and Martino, R. (2019) What are we really measuring? A content comparison of swallowing outcome measures for head and neck cancer based on the International Classification of Functioning, Disability and Health (ICF) Dysphagia 34(4):575-591